Last updated on 2021-09-26
In one word: fog. This was an interesting peak for me because it seems to be the barrier between a lot of Marin areas I thought of as "separate" from each other. If the fog cooperates you can see views of the Marin Headlands, the ocean, the bay, San Francisco, and more. I've spent a lot of time bicycling around the Marin Headlands when I used to live near the Golden Gate Bridge, but I never noticed this peak before SOTA.
There are several routes up. Check out the article by AA0BV with the alternates.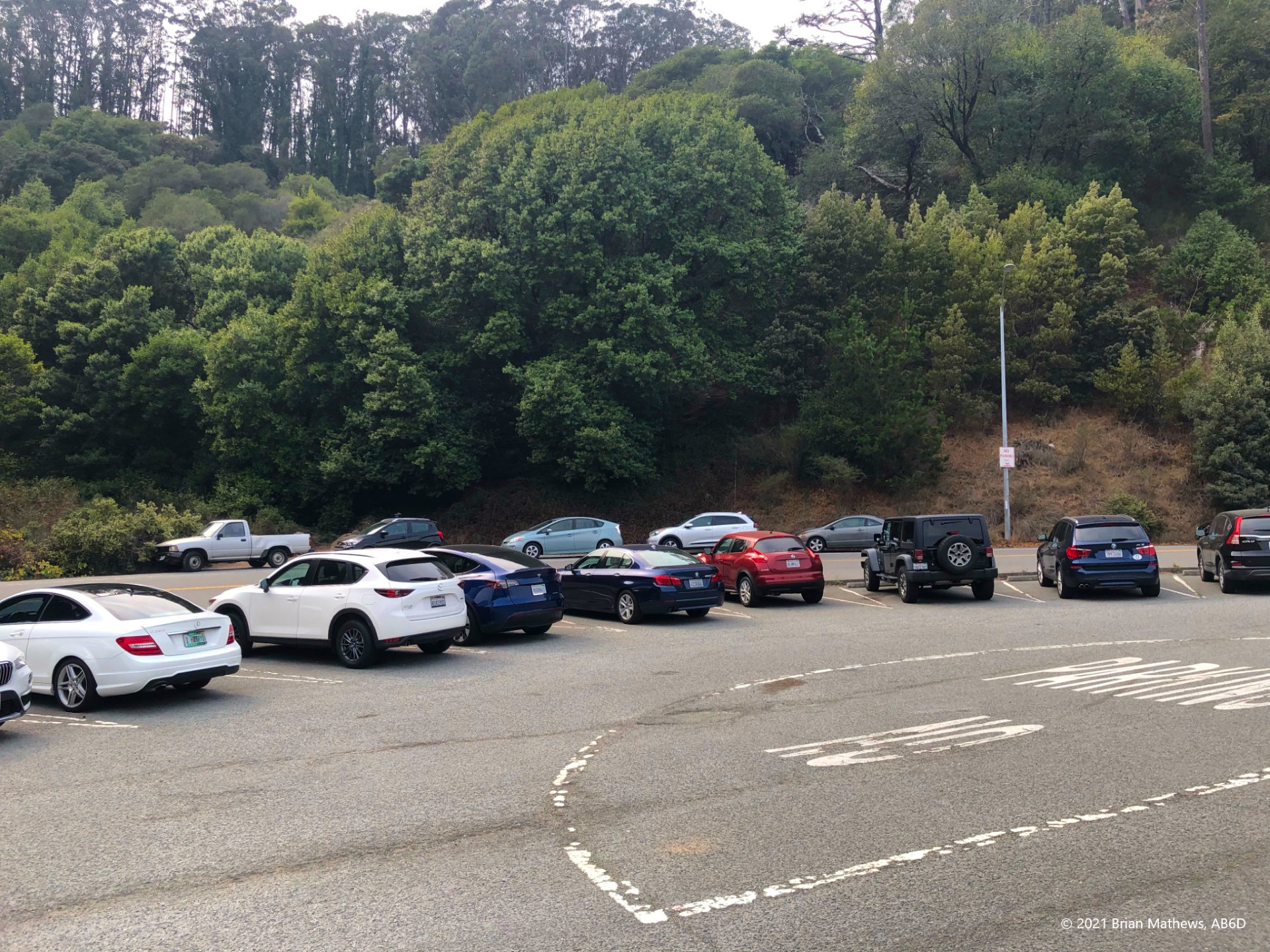 adf